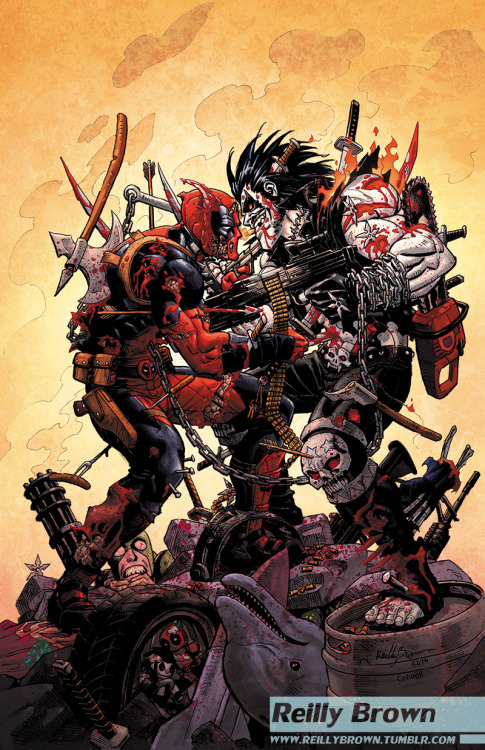 NYCC starts TOMORROW!  Hope to see all you guys there!  You can find me at table R8 in artist's alley, or you can catch me at one of these other events:Thursday, 3pm:  Marvel Games & The Digital House of IdeasThursday, October 6th, from 3:00PM – 4:00PMROOM: 1A24
Saturday, 11am:  Signing Deadpool: Drawing the Merc with a Mouth: Three Decades of Amazing Marvel Comics Art at Insight Editions . Saturday, October 8th at 11:00am - 12:00pm at booth 1536.
Saturday, 2pm:  Signing at the Marvel booth.  Saturday, October 8th at 2:00PM – 2:45PM All other times you should be able to find me at my table.  Can't wait!
from Tumblr http://ift.tt/2cU3myQ via IFTTT