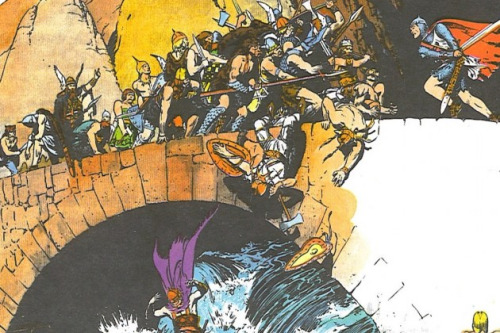 benito-cereno:
comicsalliance:
FATHER OF THE ADVENTURE STRIP: A TRIBUTE TO HAL FOSTER
I didn't ask to write this one because I didn't really have time, but it's just as well, because John does a better job than I probably would have.
Anyway, you should read this one, especially if you're not familiar with Hal Foster, because he is maaaaaadddd important.
If you ever wonder who your heroes' hero was, like, who did Kirby look up to, the answer is Hal Foster
Always one of the best.  Any list of the top creators of comics that doesn't include his name, is a list made by someone who doesn't know what they're talking about. 
from Tumblr http://ift.tt/2b5942e via IFTTT