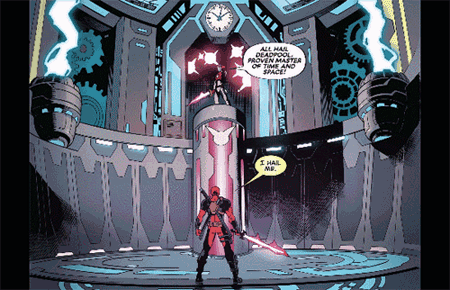 cablexdeadpool:
aortdn:
I don't know if I'm right..
but can dp&c: split second #4 also be read backwards?
V. interesting! Having just reread the issue to check: yes and no? Not everything in the issue can be read backwards, but everything Loop says and does makes a whole lot more sense if you go through the panels in reverse order. A few key bits of his dialogue in particular take on a significantly different meaning that way around.
;)
from Tumblr http://ift.tt/1SKdwl6 via IFTTT