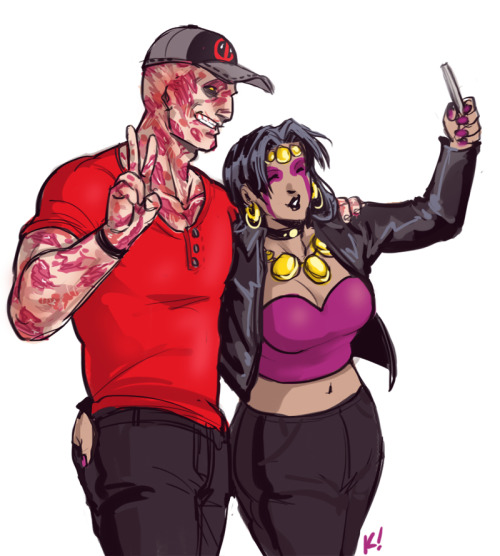 karaii:
Inspired from CarrotCakeBandit's awesome drawing of the same concept.
I love the idea of Wade and Shiklah traveling the world for their honeymoon, taking silly duckface selfies everywhere. Deadpool makes sure to spam all his buddies (I'm looking at you, Cable) with their increasingly more and more ridiculous pictures, which Shiklah is endlessly amused by.
And yes, Shiklah constantly gropes Wade inappropriately in public. He's totally into it.
Nice!  I could only imagine what their Instagram account looks like!
from Tumblr http://ift.tt/1FTbehG via IFTTT