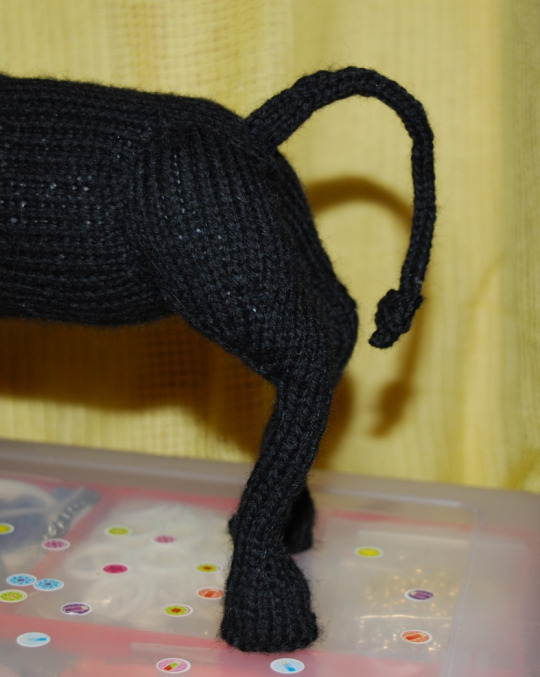 feltpool:
So, yeah. I knitted Marcus.  He's been… um… challenging in parts - and mostly in this part:
but he's been lots of fun to make.
He stands at 13 inches from hoof to ear tip and is about 12 inches long.
I went with the 'spike-less' version as seen in 'Mrs Deadpool' since he'd be easier to sit a rider on that way.
He's fully self supporting (and I really wasn't sure he would be) and it gave me an excuse the opportunity to let Dracula release his inner Lady Godiva.
Marcus the Werewolf Centaur Symbiote as a knit stuffed animal– Incredible!  I always thought the merchandising opportunities for him were being overlooked at Marvel, thanks Feltpool, for proving me right!
I don't know why Dracula is naked, but it's not my place to pry. 
from Tumblr http://ift.tt/1T4BQhP via IFTTT