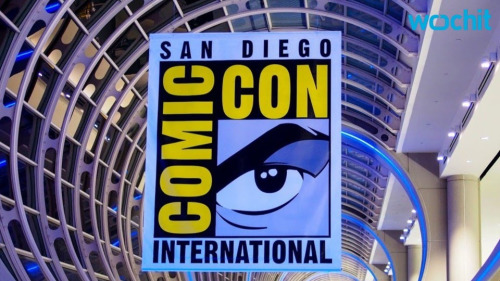 I can't believe that SDCC is so close!  I'll be there in Artists Alley at table EE-06, selling comics, prints, and doing commissions.  I'll also be attending a number of panels, and you can check this schedule here to see where and when you can find me:
Signing at the Marvel BoothThursday, 7/21/16, 12:00p.m. - 12:45p.m
I'll be at the Marvel booth signing comics, come on by to say hi!
Top 10 Tips to Up Your Comics Art Game Thursday, 7/21/16, 4:00p.m. - 5:00p.m., Room: 30CDE
You're a comics artist or you want to be. So how do you stand above the rest? In Andy Schmidt's 14-year career in comics as an editor (Marvel, IDW, Image titles) and a comics art educator at Comics Experience, he's seen every kind of artist you can imagine. Reilly Brown (Deadpool), comics artist and comics art instructor has seen even more! And from those thousands of pages and pinups, They have created a top 10 list of things that the strongest artists do to stand above the crowd. And they'll give you all 10 in this jaw-dropping panel.
Marvel NOW!: Divided We Stand Friday, 7/22/16, 12:30p.m. - 1:30p.m., Room: 5AB
With the effects of Civil War II being felt across the Marvel Universe, how will their heroes pick up the pieces and move on? Find out what's in store for Marvel NOW! this fall with editor-in-chief Axel Alonso and director of content & character development Sana Amanat, as well as Jason Aaron (Mighty Thor), Ryan North (Unbeatable Squirrel Girl), David Walker (Nighthawk), Jim Zub (Thunderbolts), and other Mighty Marvel guests. I guess I'm one of the Might Marvel guests ;)
Breaking Into Comics Friday, 7/22/16, 3:00p.m. - 4:00p.m., Room: 30CD
With the shifting landscape of the comics industry, this is your INVALUABLE guide to breaking into the comics industry. What it takes, whose attention you're vying for, and how to get it in a productive way, but most importantly, what do you have to do to get up to speed and ready for the big show. Join Comics Experience founder and publisher Andy Schmidt, with Dave Marshall (Dark Horse, EIC), Rickey Purdin (Marvel Talent Manager), and artist Reilly Brown (Deadpool) for the best panel on breaking in ever!
Marvel Live VideoSaturday, 7/23/16, 11:am-12:pm, http://ift.tt/29Byk2aFor those of you playing at home, you can catch this interview with me at Marvel Live, from the SDCC show floor!  from Tumblr http://ift.tt/29CY5eE via IFTTT